For Customers in Auckland, New Zealand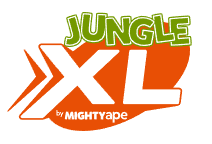 Jungle XL is our very own "bulky item" premium delivery service that operates Monday to Friday within Auckland.
If your order is intended to be shipped using Jungle XL you will see the Jungle XL logo in the checkout and in your order confirmation email.
Jungle XL uses live-tracking technology so you can stay updated on the delivery progress of your orders. Once your driver starts your delivery, you can track the progress using the SMS tracking link provided to your mobile phone.
Because we use SMS tracking reminders which are sent straight to your mobile number, a New Zealand phone number will be requested in the checkout to give you access to these tracking services.
Note: Jungle XL is not available for closed business addresses, or PO Box/Parcel Collect addresses.
How much does it cost?
Jungle XL starts at $29.95 and increases depending on the weight and size of the item being delivered. An accurate price, based on the exact size and weight of items you're ordering, will be displayed to you in the checkout. Primates receive a 20% off discount per Jungle XL delivery.
Getting Help
Need a hand with your order? We have a great customer support team dedicated to our Jungle XL customers all week long.
Drop us an email at help@jungleexpress.co.nz so we can provide you with priority support.
Keen to Learn More?
To check your eligibility for this service, express interest in driving for us, and to learn more, check out our Jungle Express page!