If an item has not yet been released, and if the release date is not yet been confirmed by the manufacturer or suppliers, we will list it as a pre-order with an 'estimated' or 'unconfirmed release date'.
Pre-order items with estimated release dates can still be ordered in advance to ensure that you receive delivery of the item as soon as it's released, however, the release date shown is only an estimate and is subject to change.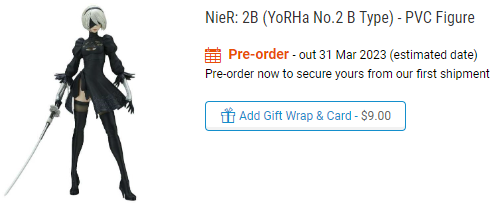 For most pre-order items, we will ship the item the day before its release to ensure it's in your hands on the release day – look for the "Day One Delivery" message on the listing.